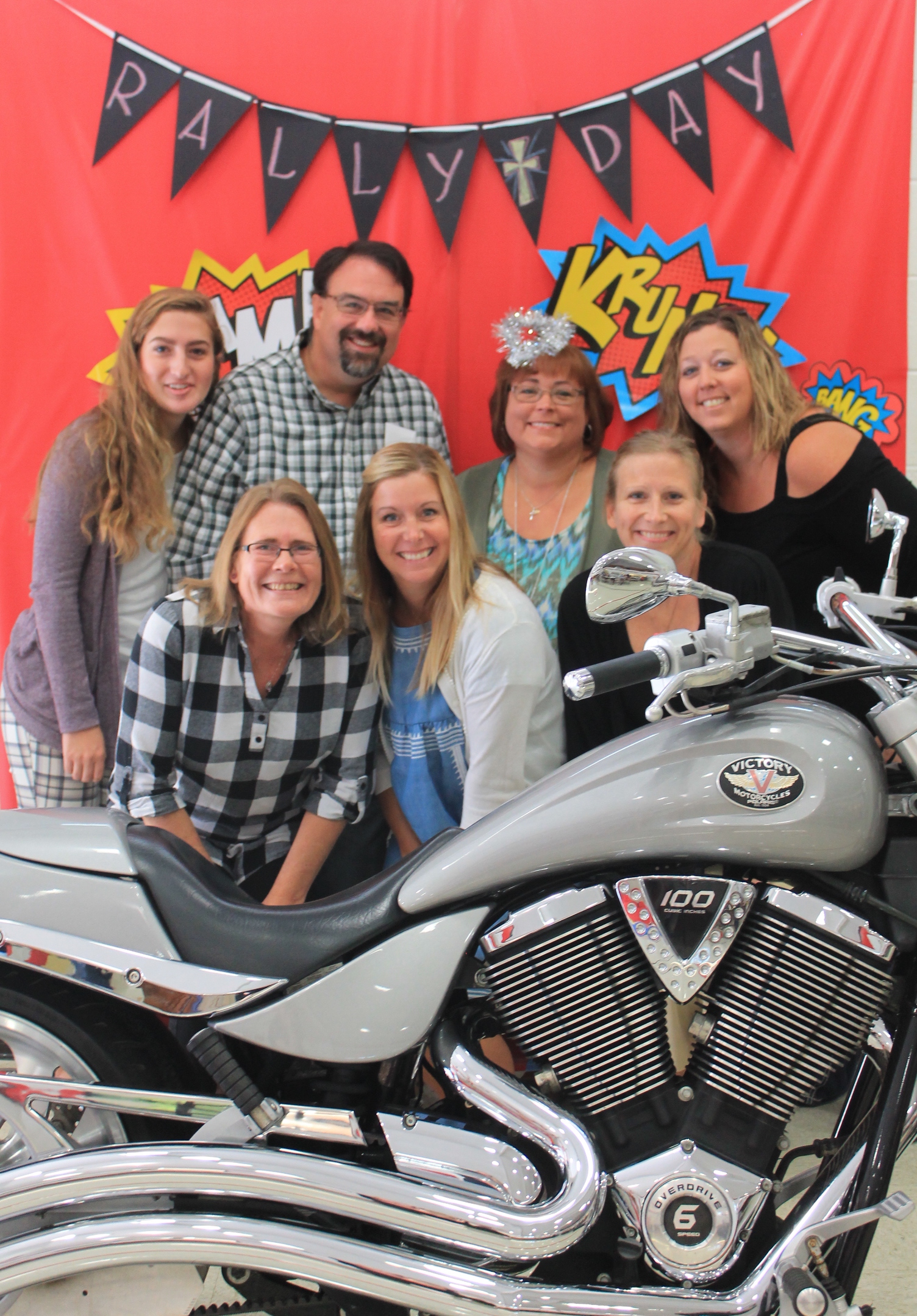 Every year, Solomon Lutheran Church kicks off it's Sunday school year in style during Rally Day, the official first day of Sunday School for all ages.
This year's Rally Day was started with a bang – or a VROOM, from Captain America's impressive motorcycle!
Solomon was visited by an elite crew of superheroes – Wonder Woman, Batman, Spiderman, and Captain America – all there to share their faith in Jesus with all in attendance!
While Wonder Woman, Batman, and Spiderman strolled into the Solomon gym on foot, Captain America rode inside on his famous motorcycle after a loud call from the Sunday school crew.
With the help of Emily, the Director of Youth and Family Ministries, the heroes learned that in the midst of all of their super qualities, they also had weaknesses that couldn't be overcome. Together, the team realized that the only person who has ever been able to save all of humanity is Jesus Christ!
After Rally Day's opening, families of all ages participated in fun activities in  Solomon's gym!
Youth posed in the photo booth with Solomon's special guests.
Super heroes need super gear! Families created super hero masks and wrist cuffs to complete their look at Rally Day.
Preschooler Quincy sporting her new super hero mask.
Sunday Schoolers enjoyed the snack station at Rally Day, complete with delicious super hero kabobs!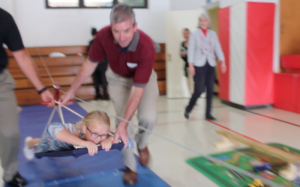 Youth enjoyed a super hero obstacle course, including a balance beam over the city, laser maze, and a zip-fly station!
A huge thank you to our Christian Education committee for setting up our super Solomon Rally Day!
Join us on Sundays from 9:20-10:20 in the Sanctuary for our intergenerational Sunday school opening & age-focused Bible study.