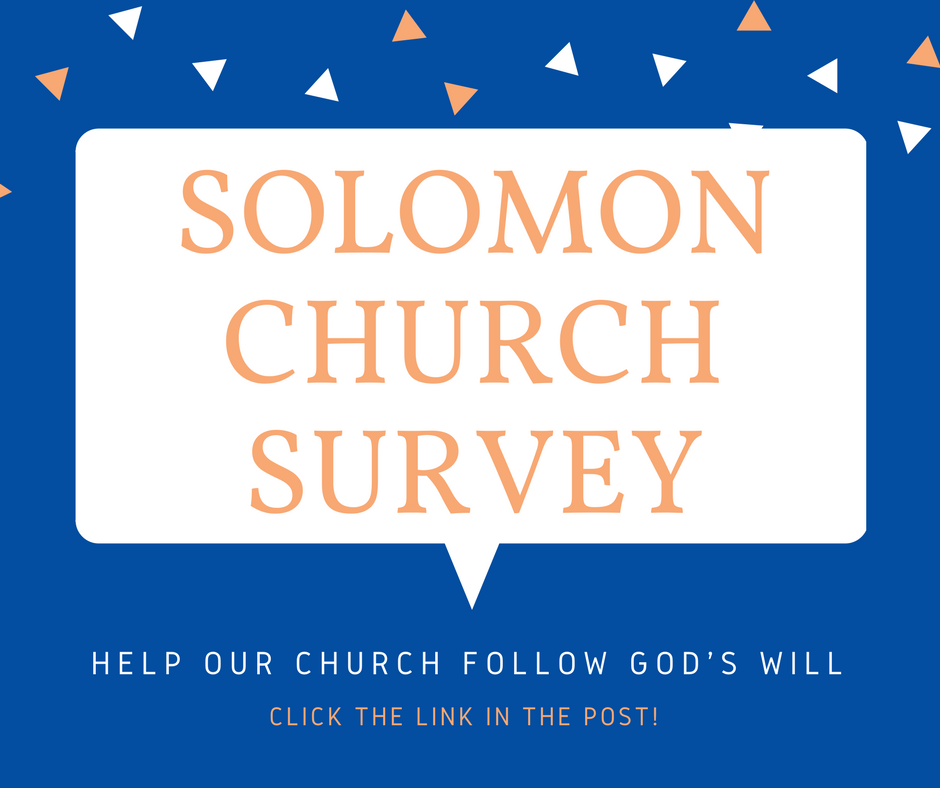 Calling all Solomon community members – we need YOU!
The Transition Team needs your help! A paper survey was passed around in both services on Sunday, March 18th to let the community's voice be heard as we transition to calling a new Pastor. Weren't at church? Rather do things online? Click this link to take the survey about who we are now, where we want to go, and who we want to lead:   https://goo.gl/forms/KADWCXZkZ2k6UH2w1.
Your input is INVALUABLE – your voice is essential to discerning God's will for Solomon Lutheran Church! Thank you for offering your time to support our wonderful church!